MUSIC AT OLD ST. HILARY'S
Manring-Kassin-Burr, April 16, 4 p.m. Tickets
Musae, May 7, 4 p.m. Tickets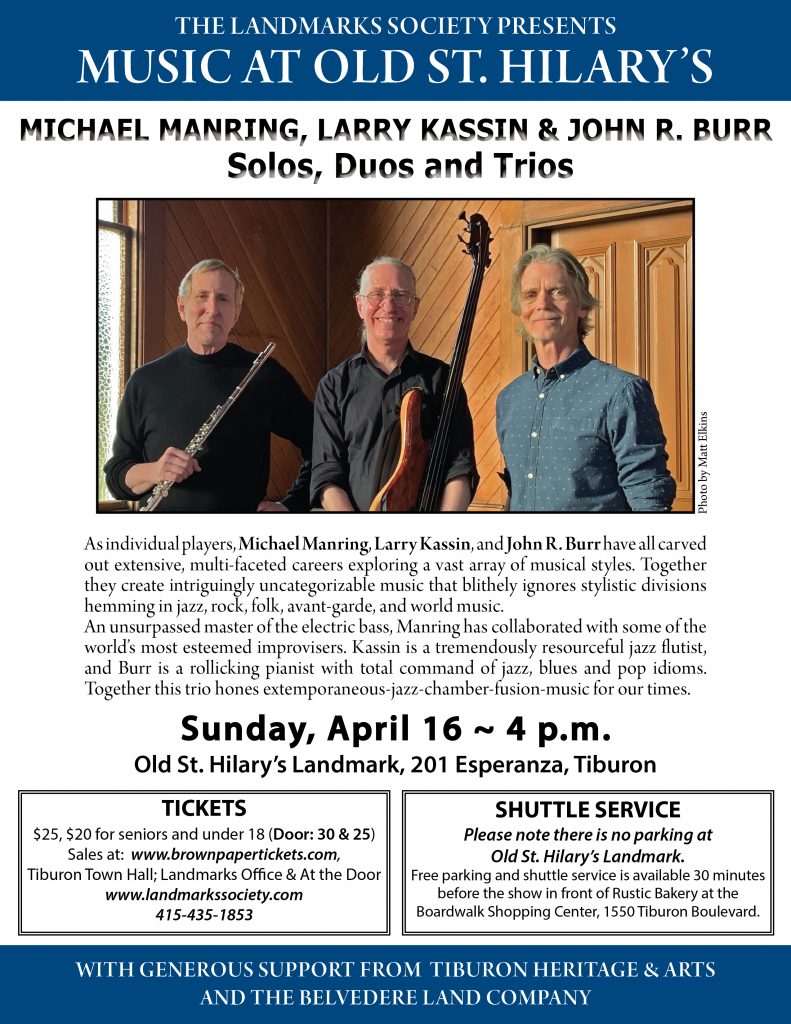 Presented by: Belvedere-Tiburon Landmarks Society with generous support from The Tiburon Heritage & Arts Commission and the Belvedere Land Company.
Tickets $25, general & $20, seniors/youths: advance purchase available at the Landmarks Office, Tiburon Town Hall and Brown Paper Tickets: https://www.brownpapertickets.com/event/5752700
Tickets available at the door (if not sold out) will be $30 & $25, starting at 3:30 p.m.
There is no parking at Old St. Hilary's. Please park at the Boardwalk Shopping Center, 1550 Tiburon Blvd. and take a shuttle to the concert. Shuttle service begins at 3:30 p.m. in front of Rustic Bakery.
More info: www.landmarkssociety.com, 415-435-1853
---
Previous Performances:
2023-
2020-2022
2018-2019
---
2016-2017
2013-2015
2010-2012
2008-2009
---