96 Main Street
Tiburon, CA 94920
(Lower Ark Row – use Main St. parking lot)
415-435-7605
FOR FACEBOOK LINK CLICK TIBURON THRIFT SHOP
For Directions click HERE
Open Hours:
Thursday thru Saturday 11 to 3 p.m.
Donations can only be brought in on Monday 11 to 3 p.m., or until full. (To make it easy you will receive 15 minutes of free parking in the Main St. parking lot to drop off your donations.) Thank you.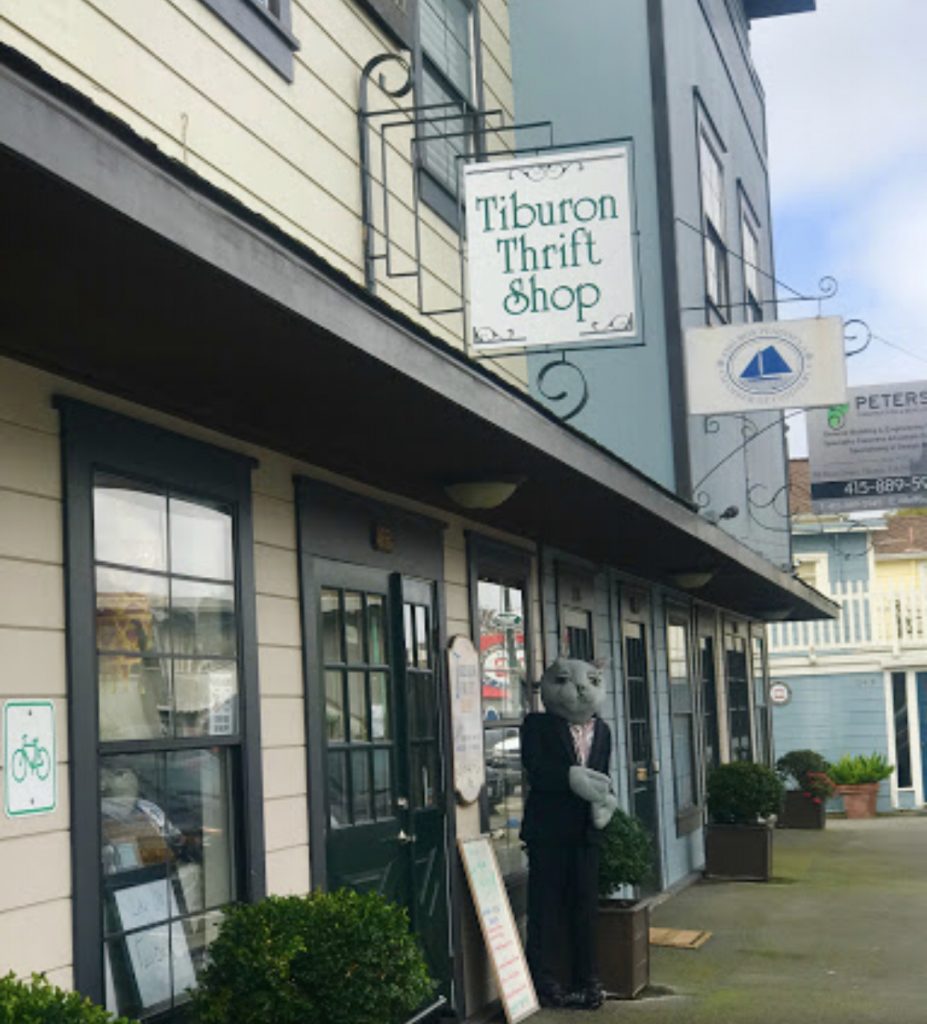 The Tiburon Thrift shop is a great place for the community to recycle and purchase quality items at affordable prices. Be Eco Friendly and support the recycling of clothes, house wares, books and other gently used items. We rely entirely upon donations to stock its shelves. Whether you are furnishing your first apartment, or doing your annual spring-cleaning, the Tiburon Thrift shop can help. Come browse and see what treasures you can find!
We are especially interested in :
Designer shoes, handbags and clothing
Costume jewelry
Antique collectables
Unfortunately due to limited space and health reasons we are unable to accept the following:
Bed Pillows/ Mattresses/ Cribs/ Changing Tables/ Heating pads/ Electric Blankets/ Playpens / Car Seats
Large TVs ( 19 inches and larger)
Computers /Major Appliances/ Stereo or speakers
Magazines / Textbooks/ Encyclopedias
Large Furniture (such as Sofas or Lounge Chairs)
Food items
The Tiburon Thrift Shop is located in lower Ark Row in Tiburon (Marin County). To access the lower Ark Row shops you need to enter the parking lot that is located at the bend in Main Street in Tiburon. For drop offs or quick shopping there is 15 mins free parking in the main parking lot!
The Tiburon Thrift Shop was created as a vehicle to raise funds to support local non-profits. All of the profits are distributed back to the local community benefiting: The Belvedere Tiburon Landmarks Society, St. Stephen's Episcopal Church, Westminster Presbyterian Church, St. Hilary Catholic Church and the Community Congregational Church.
In the last 5 years the Tiburon Thrift Shop has distributed back into the local community through the above charities over $200,000.