MARIN MASTER GARDENERS AT THE LANDMARKS ART & GARDEN CENTER, 
841 TIBURON BLVD., TIBURON, CALIFORNIA
SPRING 2017 LECTURES
Marin Master Gardeners will sponsor three talks at the Landmarks Art & Garden Center, 841 Tiburon Boulevard, on the first Wednesday of the month: February 1st, March 1st, and April 5th. Each one-hour talk starts at 10:00 AM, and admission is free.
Garden talk series from UC Marin Master Gardeners
The UC Marin Master Gardeners will present a spring series of talks at the Landmarks Art & Garden Center, Wednesday mornings, Feb. 1, March 1 and April 5. Each talk is scheduled from 10 to 11 a.m. No reservations are required. For more information, contact Faith Brown at 415-435-5320 or brownsf@aol.com.
Growing Edibles: Plan to Plot to Plate
Wednesday, April 5
Learn about growing edibles from an experienced gardener: preparation of planting beds and containers, selection of plant varieties including tomatoes, best watering practices, and managing diseases and problems.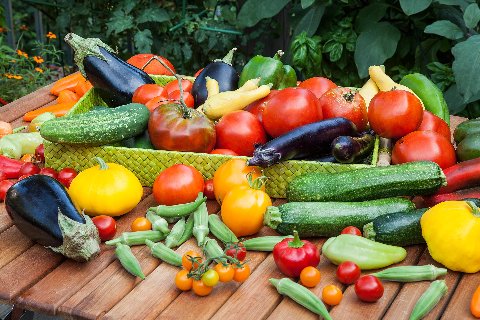 Speaker Ann-Marie Walker leads a program teaching third- and fourth-grade students about edible gardening. She and her husband raised their four children on an acre in San Rafael, where they grew vegetables and fruits for the family dinner table.
Walker has been a Master Gardener for 12 years and served as president in 2010. Certified by the University of California as a trainer for both edible and sustainable landscapes, she helped found a UC program, "Dig It, Grow It, Eat It," taught in both school and community gardens. She first learned about farming on her family's Gravenstein apple and sheep ranch in Cloverdale.