Caterers
Event Insurance
Florists
Lighting
Limousine & Shuttle Services
Local Reception Sites
Lodging
Music
Officiants
Parking
Party Rental and Support Services
Photographers
Video
Wedding & Event Planners
Wedding Cakes
New Heading
The following special vendors support the Landmarks Society through their membership. They are our partners in keeping our history alive. We gratefully acknowledge their contribution to our success and ask that you support them as well!
Caterers
DEE WAGNER EVENTS 415 328-4403 https://deewagner.com
CALIFORNIA ROSE CATERING
Dov Sims, California Rose Catering, Inc.
510-644-4473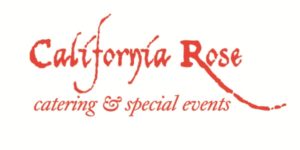 California Rose Catering is a Berkeley-based, family-owned company that specializes in fine food and start-to-finish event design. Executive Chef Dov Sims states, "Good food is the centerpiece of all our events!" His flare for unique comfort food is nothing short of impressive and he seamlessly combines the traditional flavors of Latin America and Asia, but most notably, he delivers a culinary experience that will suit your style, your expectation and your palette.
rodney@allseasonscatering.com
(415) 383-9355
All Seasons Catering is a premier, full service catering company that has been serving Marin County and the Bay Area for over 20 years. From picnics to elegant feasts, wine county events, memorable weddings, and corporate galas, we take pride in providing the best full service catering possible!
Our individually designed and exquisitely prepared menus are of the highest quality. Our trend setting, creatively inspired atmosphere and decor are unique to the industry.
scot@sage-catering.com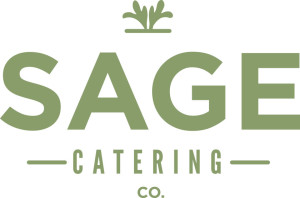 415-491-2222
Sage is a thoughtful & artful full-service catering company. Based in San Rafael, California for the past 17 years we serve individuals and businesses at the finest facilities throughout Marin, Wine Country, San Francisco & the Greater Bay Area. We offer full service catering for business and social events. At Sage Catering we are committed to the following principles: the finest quality food, impeccable service, professionalism & attention to detail.
Mags Teskey, President
Taste Catering & Event Planning
3450 Third Street #4D
SF CA 94124
415.550.6464
Taste Catering has provided the very best in catering and event planning services for private and corporate clients in the San Francisco Bay Area for almost 30 years. Each and every employee at Taste is dedicated to excellence in the products served and the services provided. Taste uses only the freshest and highest quality ingredients and actively supports local growers and producers that engage in organic and sustainable agricultural practices. Taste is committed to making each event unique and the best our clients and their guests have ever attended.
TIBURON TAVERN

Tiburon Lodge
1651 Tiburon Boulevard
Tiburon, CA 94920
415-435-3133
lisa.cosgrove@metwestterra.com
Offsite Catering from the Tiburon Tavern
Featuring elevated comfort cuisine paired with Northern California's freshest cuisine and coastal influences, this resident public house will tempt you with its farm-to-table dining approach and excite you with its chic gastro pub vibe.
Jamie Prouten joined The Lodge at Tiburon in 2011 as Executive Chef of the Tiburon Tavern. Recognizing his love for the restaurant industry at a young age, Prouten brings more than 15 years of culinary experience and knowledge to the table, having most recently helmed the kitchen of Rotisserie & Wine, part of the well-known Tyler Florence Group, in Napa. His passion for food paired with his adventurous nature in the kitchen goes hand-in-hand with the fresh sensory experiences synonymous with The Lodge.
CARRIE DOVE CATERING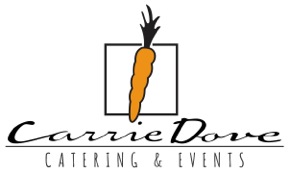 Carrie Dove Catering & Events
415-460-9995
adam@carriedovecatering.com
Carrie Dove Catering & Events is a full-service caterer, producing perfect events throughout the Bay Area. We pride ourselves on producing "comfortably elegant" events that are unique to each of our clients. We have worked hard to build a team of talented chefs, and creative event specialists, captains and wait staff. Our team shares many important traits including: charisma, humor and discretion. When it comes to professionalism and service, our standards are exceedingly high. We promise that we'll return your phone calls and emails quickly, we'll make the process enjoyable, and we'll put on a perfect event!
FORK AND SPOON PRODUCTIONS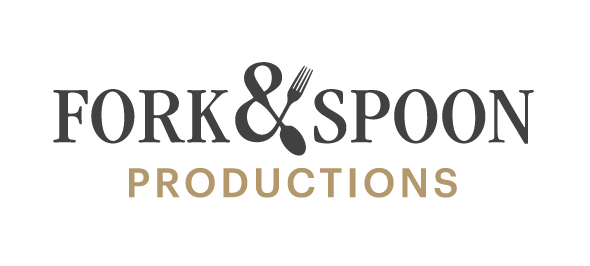 Fork and Spoon Productions
415-552-7130
The mindset of Fork & Spoon revolves around more than just artisan cuisine and a custom catering experience. Every aspect of a Fork & Spoon event is thoughtful and purposeful. Every ingredient in every artisan dish has meaning and significance to the people to whom it is served. Every meal (from preparation to plating) tells a story.
Fork & Spoon is artisan catering with passion, modesty and poise. Together, that's what we call effortless entertaining.
Event Insurance
(877) 723-3933
805-577-8522
Florists
415-806-2950
Poppy's Petalworks is known for its refreshingly unique and chic style that's "outside of the box." From classic elegant weddings to simple modern events, we are committed to offering each client an exceptional petal experience on their special day.
54 Throckmorton
Mill Valley, CA 94941
415-388-7781
Annabella Eriksson and her husband Lars bought Mill Valley Flowers in 1990. After 20 years as a nurse, Annabella decided to follow her passion and do what she truly loved. She has been making beautiful bouquets for her lovely clients for the past 23 years with the help of her trusted team of designers.
Specializing in weddings and events, Annabella has done it all over the years. Next time you are in downtown Mill Valley stop in and say hi.
Emily Dreblow | 2565 Third Street, Suite 220 | San Francisco, CA | 94107
t: 415.971.8507 | f: 415.480.8507
Soulflower Floral Design offers custom floral and event design for business and residential settings, special events and weddings.
Dedicated to sophisticated, eco-elegant design and impeccable attention to detail, Soulflower translates each individual client's style and aesthetic into works of floral artistry. Integrating color, texture and unique vessels with lighting, furnishings and decor elements, Soulflower will transform your event into an unforgettable experience.
415.668.9905
https://www.sharlaflockdesigns.com/
415 279-5360
Lighting
Rodney Davis, Service Manager
Marin Event Lighting
415.283.8874
Special event lighting for weddings, business and social events.
Patio Heaters, Umbrella Lights, Up Lighting, String Market Lights, Paper Lanterns, Luminaries, GOBOs.
All are available from Marin Event Lighting.

GOT LIGHT
Mike Kuhlmann: Director of Event Design
Hayley Bramble: Lead Event Coordinator
415-863-4300
From intimate gatherings and elegant weddings, to large gala events, GOT LIGHT? offers the finest service and designs in the Bay Area. Whether it's providing a soft ambient glow to a room, or simply accenting a floral centerpiece, lighting can profoundly transform your upcoming special event, corporate event, or wedding. But we've got more than just light at GOT LIGHT? We also specialize in a wide array of draping, audio, video, staging, and much much more! We are passionate about design and are obsessed with the details ― all of course while keeping a focused eye on the big picture.
Limousine & Shuttle Services
877.917.7673
415 256.8833
https://marinairporter.com/charters/
707.775.2920
707.253.1300
https://californiawinetours.com/
CPA VALET

415-382.0588
Local Reception Sites
415-435-1853
societyrentals@gmail.com
All that glitters is 22K gold in the China Cabin. Designated in 1978 as a national maritime treasure, the China Cabin was restored to its former splendor as a Victorian drawing room. Visitors are enchanted with the ornate and regal decor of the interior. The walls and arched ceiling have been painted a crisp white and highlighted with gold leaf. Along the sides of the Cabin are a series of small, beautifully etched glass windows; elegant crystal chandeliers illuminate the room. The Cabin also has a deck with wonderful views of the San Francisco skyline, Corinthian Island and the nearby yacht harbor. The China Cabin offers a rich and sophisticated setting for your rehearsal dinner, Marin wedding or reception.
415-435-1853
soceityrentals@gmail.com
The Landmarks Art and Garden Center, a lovingly renovated historic cottage and garden from Tiburon's earliest years, offers a unique setting for outdoor garden weddings and special events. The square-acre site, with dramatic views of Richardson Bay, is a garden composed of large flat lawn and four terraces joined by curving brick walkways. Throughout the garden are benches, each offering a special view of the bay and surrounding hills The landscape features heritage trees, a rose arbor, colorful floral beds and a pagoda birdhouse. Nestled in the garden is the restored farm house, built in the 1870s when Tiburon was a bustling railroad terminal. The gray shingle clad cottage features two sun-filled rooms, highlighted by an original wood burning stove. Just outside is an 1890 fire-school bell that is rung for celebrations. This is just another one of the unique touches that contribute to the site's historic charm. A Marin Premiere Outdoor Wedding Site.
Lodging
1651 Tiburon Boulevard,
Tiburon, CA 94920
415- 435-3133
Kim Reid – Kreid@LodgeatTiburon.com
Lodging at The Lodge at Tiburon
Across the spectacular San Francisco Bay, The Lodge at Tiburon is a simple, sublime escape from the bustle of the city. Only steps away from the ferry docks, The Lodge is a quaint retreat nestled among the cafés, boutiques and galleries of Tiburon and is adorned with relaxing décor and an inviting ambiance. This hidden retreat offers quintessential Northern California experience at its best.
The Lodge at Tiburon features 103 warm and cozy guest rooms and spacious suites – most with private balconies or patios and all with courtyard or mountain views, graced with our local San Francisco charm.
Music
415-457-3912
msell@michellesell.com
Michelle is a professional harpist performing in the Bay Area since 1977. She performed for the King and Queen of Thailand, Prince Alexander and Princess Katherine of Serbia, President Jimmy Carter, Francis Ford Coppola, and quarterback Steve Young, to name a few. She toured with Frank Sinatra, Sr., and Linda Ronstadt, appearing on The Tonight Show and Good Morning America.
"Michelle Sell's harp stands out amongst a sea of harpists!" (Billboard Magazine)
For weddings and private events, Michelle often uses her concert harp, depicted in the accompanying picture, which has its own internal sound system. This enables her harp to be heard regardless of wind or other ambient sound. Please call or email with any questions!
Officiants
415-847-1994
www.georgemclaird.com
I have been conducting weddings for many years and love doing so. I am retired from the Parish ministry (Sausalito Presbyterian Church for nearly 27 years) and currently active with weddings, memorial services, writing and speaking.
Our initial meeting can take place at my home in Mill Valley, or via Skype, FaceTime or phone. I'll email you 6 sample ceremonies. They are only a place to begin; you do not need to use them. You have 100% editorial control over every word spoken during the ceremony.
I offer a free seminar titled: Forming and Maintaining Healthy Relationships
The seminar is a do-it-yourself at your own pace and place via the Internet It is about creating and maintaining a healthy relationship which is so strong, it will last a lifetime. My wife and I use these principles daily; we've been happily married for 36 years.
805-687-4248
Retired Catholic Priest/Non-Denominational/Bi-lingual
Parking
Main Street Annex Parking Lot
1555 Tiburon Boulevard, Tiburon CA 94920
Just minutes away and within sight of Old Saint Hilary's Landmark.
A convenient shuttle pick-up and drop-off location.
Competitive price and simple process for bridal parties who wish to pay for their guests' parking.
Capacity: 50 cars in an exclusive lot with additional space in an adjacent, overflow lot.
Reservations: call Roger at Zelinsky Parking LLC, Tiburon, 415-435-1008.
Email: parking@zelinskyproperties.com
Address: Zelinsky Properties, 130 Main Street, Tiburon CA 94920
Party Rentals and Support Services
707-778-1078
Easy Rentals and Sales
824 Francisco Blvd., West
San Rafael, CA 94901
415-456-5970
415-456-3041 Fax
Life calls for celebration and A PARTY CENTER is dedicated to helping you celebrate your most memorable events. Whatever the occasion may be: a joyous wedding, your child's birthday, a corporate event, or a family gathering, we are here to help. Since 1968, A PARTY CENTER has provided our clients with outstanding customer service. Each of our rental consultants is committed to making your event an exciting and unique occasion.
Great care is given to the selection and quality of our rental equipment, so that it can be used with pride. We warehouse a large assortment of table linens, party tents and canopies, tables and chairs, china and glassware, and wedding goods. For the finishing touches we also carry party supplies; from "green" biodegradable and compostable plates, cups and flatware, to exquisitely designed and printed paper products.
We are centered in the heart of Marin and take great pride in being a locally owned business. Our reputation for dependability, our quality equipment, and our knowledge and expertise, are why you can count on A PARTY CENTER. Buy Local.

45 Red Hill Circle, Suite Q
Belvedere Tiburon, CA 94920-1727
(415) 828-0848
info@apopupstudio.com
Guaranteed to provide fun and entertainment for your guests. A PopUp Studio is an open-air, interactive "photo booth" that offers photo strips and prints at your event. To see samples and read testimonials, please visit our website http://www.apopupstudio.com/. For news and specials click on our Facebook link > https://www.facebook.com/pages/A-PopUp-Studio/131263116944079 Thanks.
https://bright.com/
415-570-0470
Photographers

(415) 331-1223
Visalli Photographics
333 Caledonia Street Sausalito, 94965
jere@visalli.com
Jere Visalli has been a wedding and portrait photographer in the SF Bay Area for over 20 years. His work is a blend of dynamic, spontaneous and emotional images combined with thorough coverage of the family and guests. Prices are very reasonable and flexible, accommodating any size event.
Love, laughter, glances and giggles. Beautiful moments, captured quietly.
(707) 971-0367
690 Fifth St. #107 San Francisco, CA 94107
415 681 7506 office
415 640 7506 cell
kathryn@macdonaldphoto.com
Kathryn MacDonald Photography specializes in capturing the spontaneity of your big day. With over a decade's experience, Kathryn uses refined, classic wedding portraiture and photojournalism to expertly photograph your event from start to finish – gently guiding your party to keep them relaxed and allowing your day to play out naturally.
415 789-6150
http://vetterphotography.com/
Video
Wedding & Event Planners
415-987-9392


Lisa Feldman
lisa@lisafeldmandesign.com
Lisa Feldman Event Planning & Design has a passion for personal, meaningful & creative celebrations. Lisa and her team provide a range of highly individualized services for many different types of events including weddings and milestone birthday celebrations.
Lisa has been a Tiburon resident for 20 years and has planned many events at the LAGC. She is a great resource for local services for all aspects of an event, from the invitations to the last dance (including accommodations, catering, transportation, entertainment, etc.). Lisa is also available to serve as the on-site coordinator for the day of an event.
You can find Lisa Feldman Event Planning and Design at: www.lisafeldmandesign.com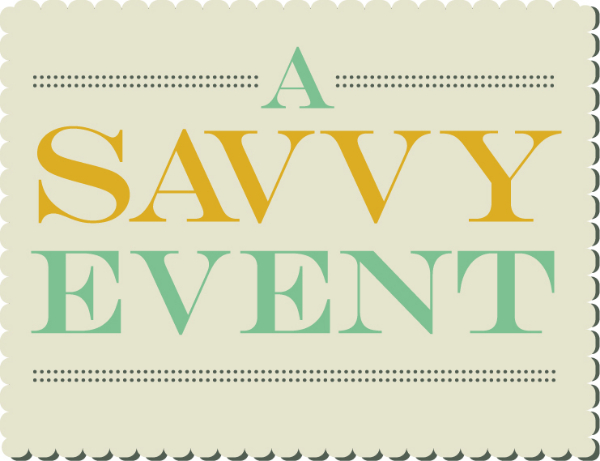 Kelly McLeskey-Dolata (707) 364-7403
asavvyevent.com
A Savvy Event is an event planning and designing company located in Wine Country. Kelly McLeskey-Dolata started A Savvy Event in 2007 because she has always had a love for all things beautiful, fun, unique, creative and detailed.
A Savvy Event does all types of events in and around the bay area. On the weekends and even weekdays we are planning and designing weddings, birthday parties, showers, anniversaries and just about every milestone event you can think of! Life should be celebrated and that is what we do!
Wedding Cakes
415-924-0198
Jillbranch@aol.com
Branching Out Cakes is a specialty cake company dedicated to creating the highest quality wedding cakes. Pastry chefs Jill Branch and Anna Saki have created wedding cakes to order and still love what they do. We personally deliver and set up your cake anywhere in Marin County. Branching Out Cakes will create your dream wedding cake!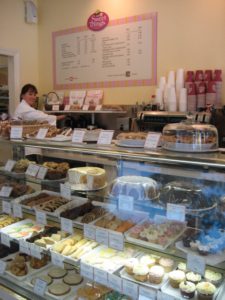 1 Blackfield Drive
Tiburon, CA 94920
Tiburon Store: 415-388-8583
San Francisco Store 415-221-8583
New Heading