Calling all Railroad Tycoons – Oct 10, 2015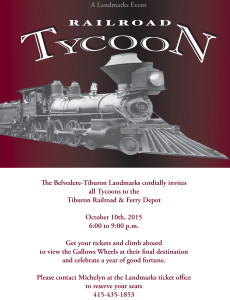 Mad Hatter Tea Party 2012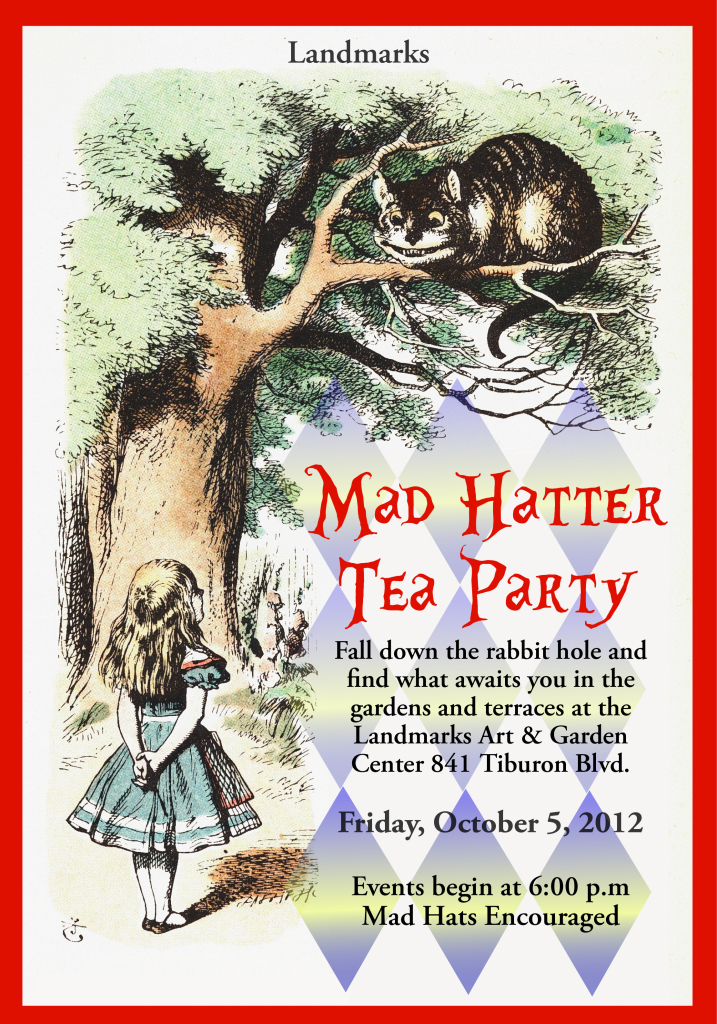 MAD HATTER TEA PARTY
Thank you to all who attended our Journey to the Wonderland on Friday October 5th!
And a special thank you to all our sponsors who are listed below.
Photos of the Mad Hatter Tea Party are on our Facebook page (Belvedere Tiburon Landmarks) see some samples below.
Thank you to our Sponsors:
Belvedere Land Company
Gabrielle D. Keil
Diamond Tire Center
Bank of Marin
Miles Berger Architect
Robin Scott Wray
Main Street Research
Woodlands Market
Big4Party Rentals
and to all who contributed to making the event such as success!
Gary Ferber Photography
A Night in Venice 2011

Gary Ferber Photography