Stay Tuned for Future Fundraising Events
CELEBRATE 60 YEARS OF THE LANDMARKS SOCIETY
Oct. 12, 2019 ~ 5 – 9 P.M.

Pull out your bell-bottoms and love beads! Join us for Sixties culinary delights including cocktails, appetizers and dinner.
Dance under the stars in the lush surroundings of our Art & Garden Center with Pirate Radio DJ David Gotz, spinning all the 60's hits.
Enjoy a beautifully curated silent auction including original Fillmore posters, a rickshaw, diamond jewelry, artwork, a weeks stay in Maui, fine wines, dinner at SFYC and Corinthian Yacht Clubs, and so much more.
Groovy attire is encouraged.
To reserve your place, please contact Jennifer Hartung at the Landmarks ticket office ~ 415-435-1853 or lmsoffice1550@gmail.com.
BUY TICKETS: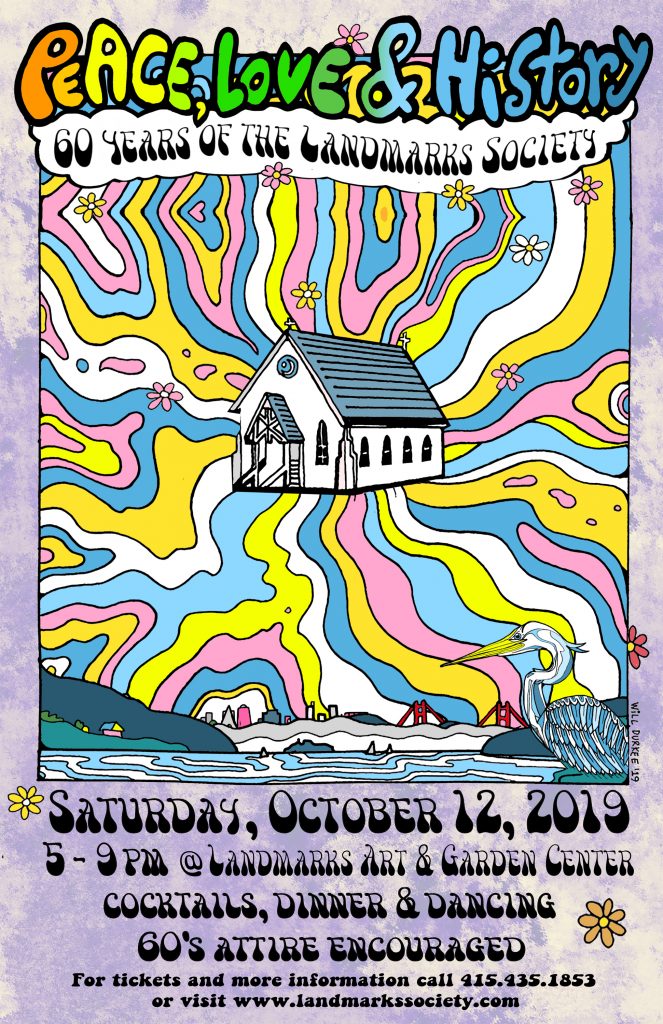 CELEBRATE TIBURON TOMMIE'S – Oct. 7, 2017
Tiburon Tommie's MAI TAI restaurant located at 41 Main Street was a Tiburon icon. Owned by Tommy Cox, the affable bartender and Johnny Won, the creative hard working chef, it was a favorite for locals and known throughout the Bay Area for nearly 40 years from 1958 to 1995.
With the water fall under the stairs leading to the grand Maori Room with authentic Maori and Polynesian decorations, to the pu pu platter and tropical drink menu, Tiburon Tommie's was a family favorite offering something for everyone.
Join us to get a taste of our local history and to support the Belvedere-Tiburon Landmarks at our very own Tiki Bar at 30 Main. To reserve your Tiki mug, please contact Michelyn at the Landmarks ticket office ~ 415-435-1853 or lmsoffice@sbcglobal.net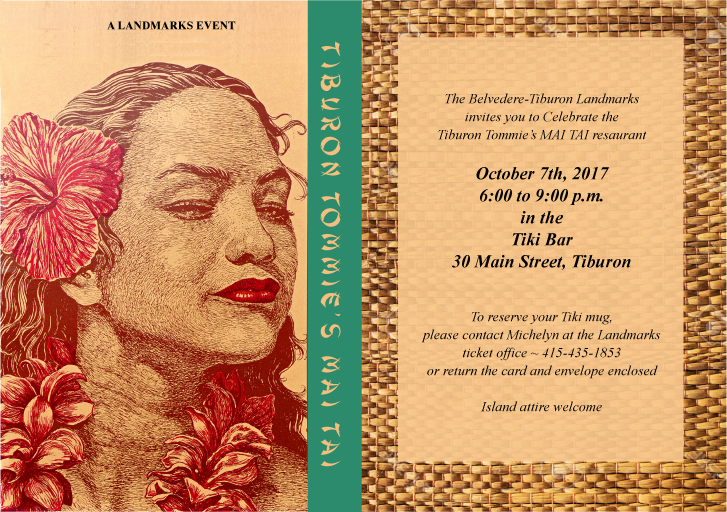 SAIL TO THE ORIENT – Oct 8, 2016
The Belvedere-Tiburon Landmarks invites all Trans-Pacific travelers to the Far East aboard the Pacific Mail Steamship CHINA
Travel the Sunshine Belt to the Orient on October 8th, 2016 6:00 to 9:00 p.m. in the
Grand Saloon, Pier 52 Beach Road, Belvedere
To reserve your stateroom please contact Michelyn at the Landmarks ticket office ~ 415-435-1853.
Calling all Railroad Tycoons – Oct 10, 2015
Thank you to all that attended the 2015 Fall Fundraiser at the Railroad Museum.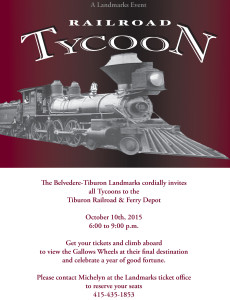 Mad Hatter Tea Party 2012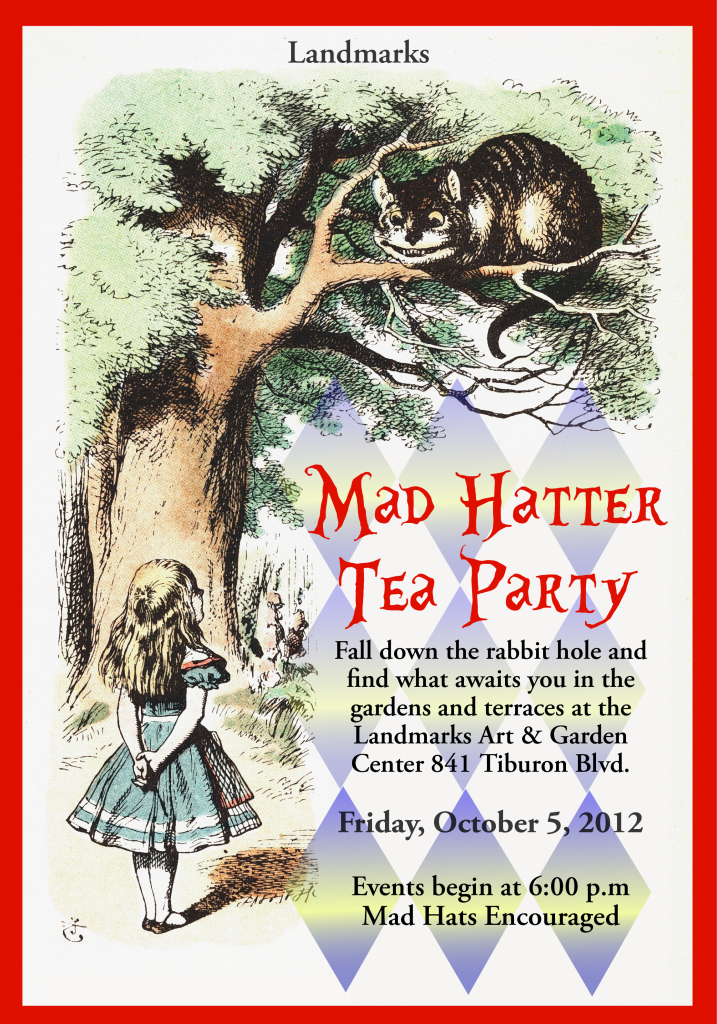 MAD HATTER TEA PARTY
Thank you to all who attended our Journey to the Wonderland on Friday October 5th!
And a special thank you to all our sponsors who are listed below.
Photos of the Mad Hatter Tea Party are on our Facebook page (Belvedere Tiburon Landmarks) see some samples below.
Thank you to our Sponsors:
Belvedere Land Company
Gabrielle D. Keil
Diamond Tire Center
Bank of Marin
Miles Berger Architect
Robin Scott Wray
Main Street Research
Woodlands Market
Big4Party Rentals
and to all who contributed to making the event such as success!
Gary Ferber Photography
no images were found
A Night in Venice 2011

Gary Ferber Photography